One of the first points of contact for schools is the orientation swag bag that many new students
receive. It's a moment of joy for the new student, a chance for them to hold physical representations of
school pride. And everyone loves gifts!
Here are some of our favorite products to put in college
orientation swag bags, all of them fully customizable.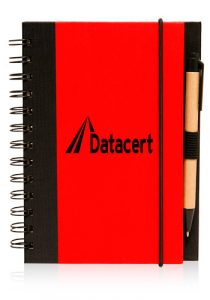 ECO Block Spiral Notebooks with Pen – Students will appreciate receiving something to write
notes on during orientation. With the bonus included pen, they'll be set to retain some useful
information!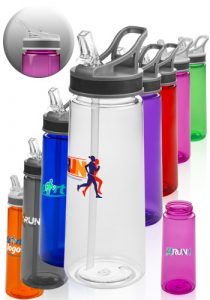 22 oz. Plastic Sports Bottles with Straw – There's no better way to encourage students to drink
water and take advantage of water bottle refilling stations around campus.