Hello, it has been a while! Here at CollegeWear, Inc., we've been working hard behind the scenes creating new and exciting ways for you to design and customize your perfect custom graduation stole!
Kente Graduation Stoles are back for 2023!
Kente Stoles have been restocked and are now available for purchase! Celebrate and represent your cultural identity with our custom Kente Graduation Stole, add your school logo, club membership, and more!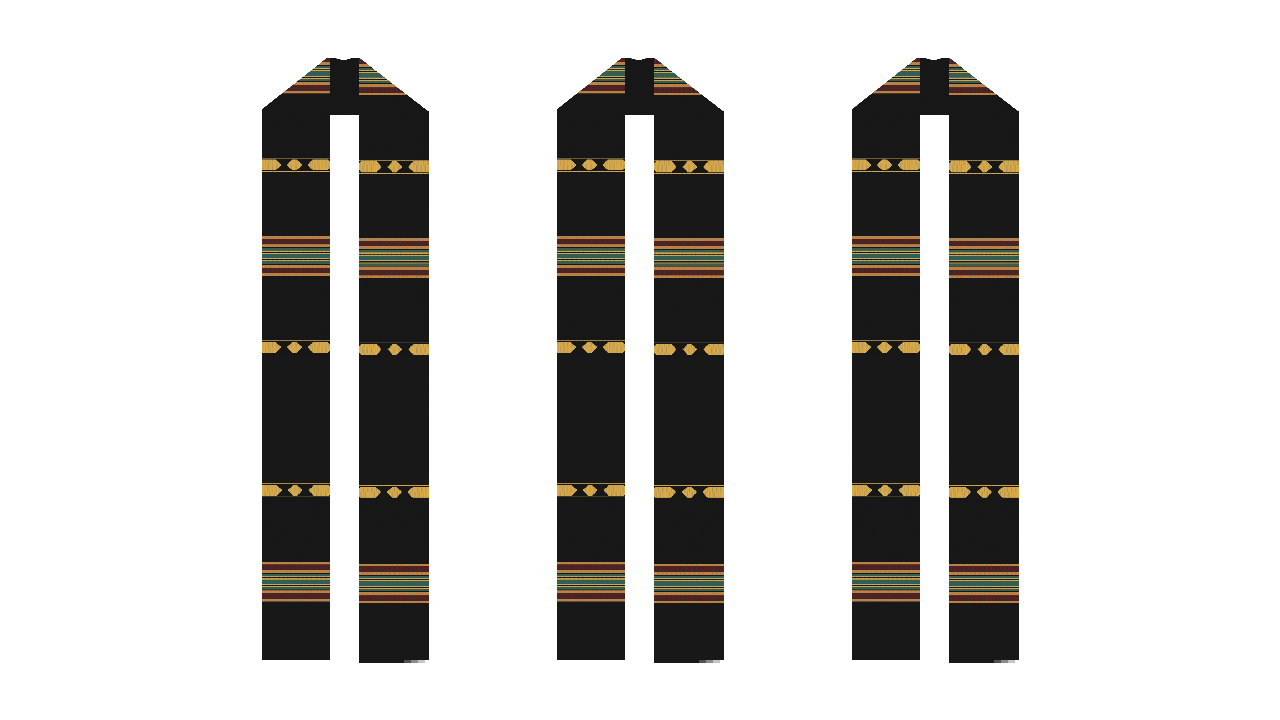 Get started on your custom Kente Stoles in our Stole Design App!
Introducing: USA Flag Stoles!
By popular demand, the American flag is now available as part of our wide selection of custom flag stoles! Made with high quality satin and embroidered details, this stole is perfect for graduating veterans, active duty military, or anyone looking to represent their identity this graduation season! Our USA flag stole comes in three different colors to choose from: Red, White, and Blue.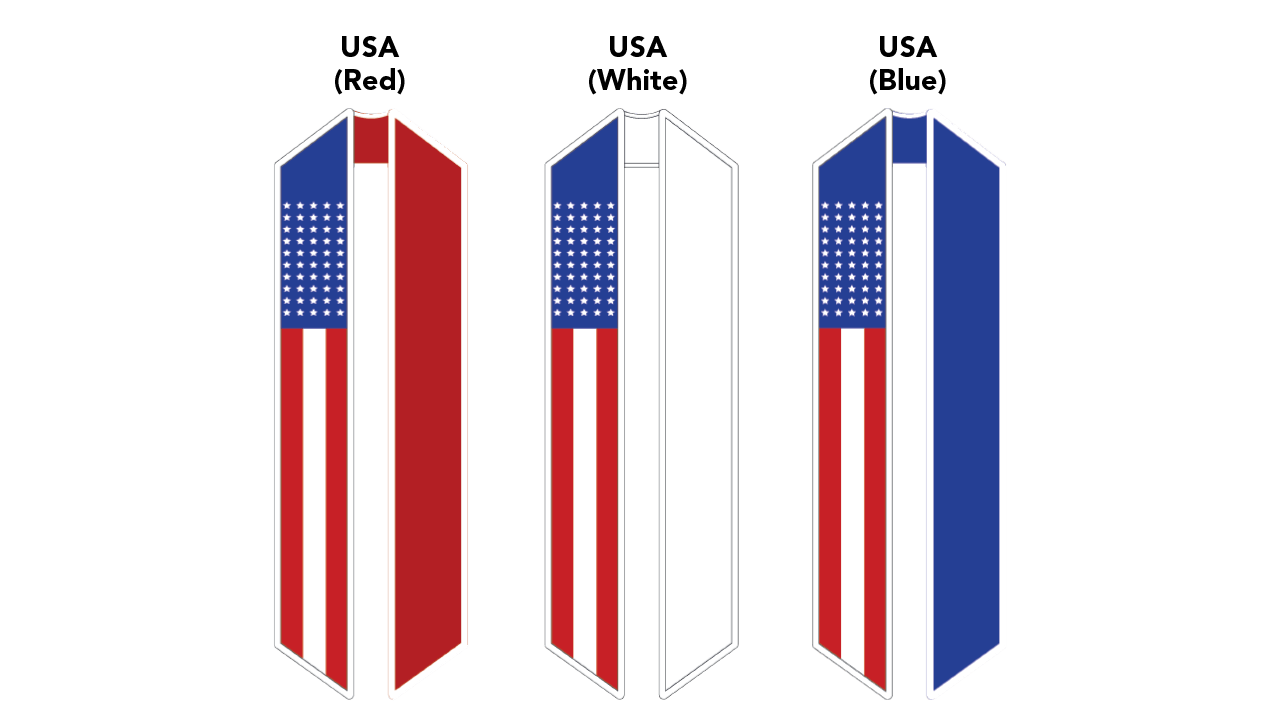 USA Flag Stoles can be found in the
Stole Design App
under the "Flag Stole" category.
New flag patches available!
All of our new flag patch offerings can be found in the
Stole Design App
under the "Flag" tool. Don't see your flag in our 'Flag Patch' Database?
Let us know
and we'll get it added for you!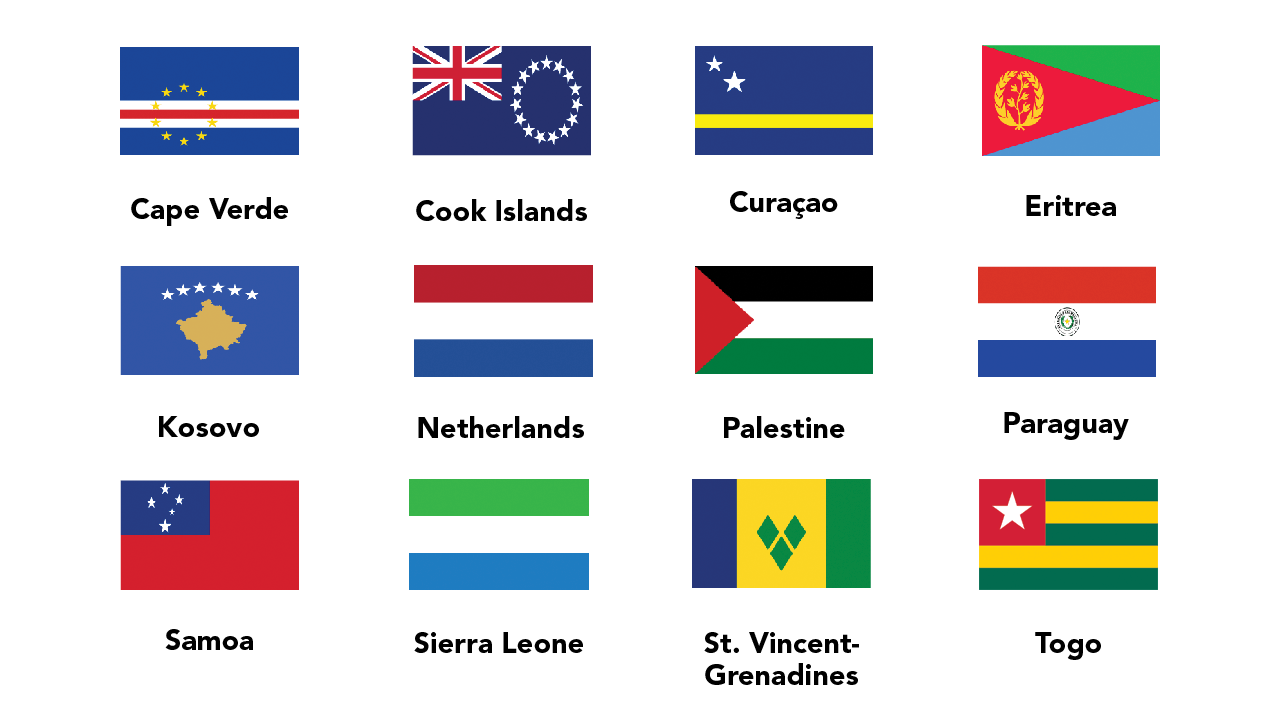 New Hybrid Tips: Kente, Progress Pride, & More
New Hybrid Tips are available for Satin Stoles! Want to represent your culture or identity in a different way than using a cultural stole or flag stole? Using Hybrid Tips may be the right thing for you! Our new tips include: Kente, Native American, and Camouflage. Want to learn more about hybrid stoles and how they can help you make the most out of your stole purchase? Check out our blog post here!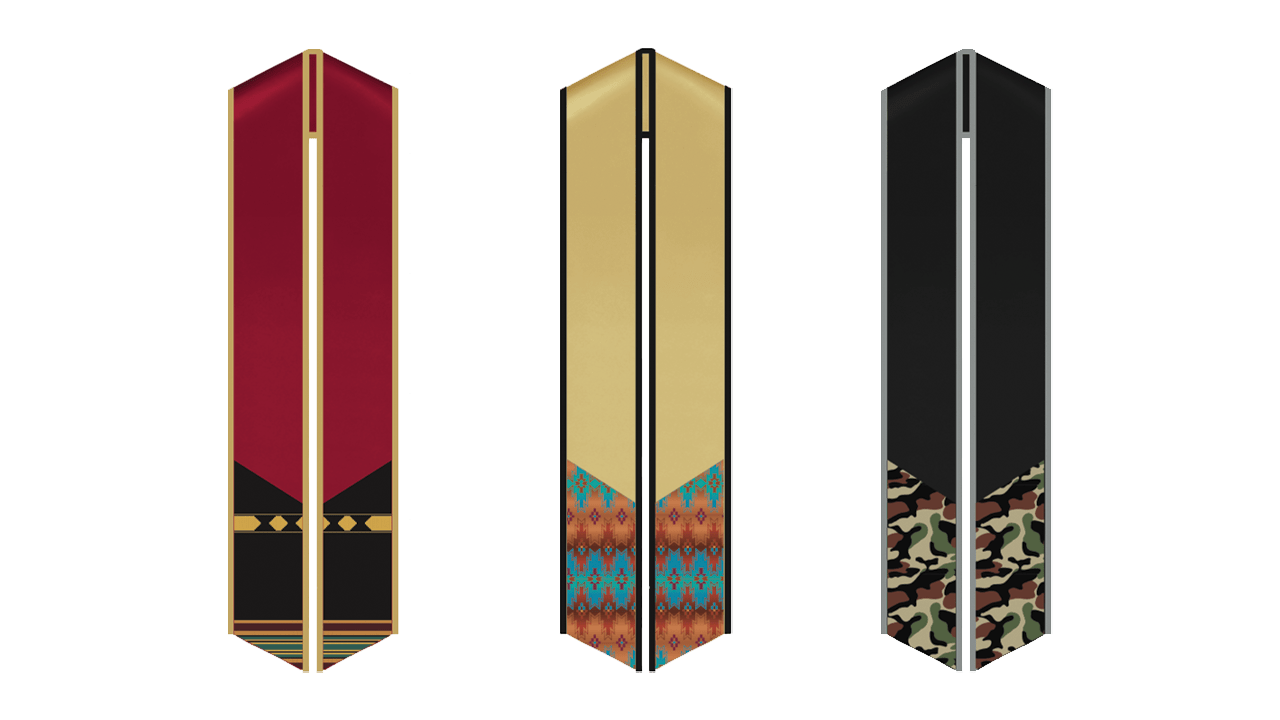 These new hybrid tips, and more, can be found in the 
Stole Design App.
Simply select the "Satin" stole base and use the "Tip" tool.
Introducing: Solid Color Tips
We are now offering a new way to design your Satin Stoles with Solid Color Tips! Can't choose between just 2 colors for your perfect stole design? Now with our new Solid Color Tips you can add a little more color to your big day! From school colors, to favorite colors, or even flag colors, the possibilities are endless with the new additions to the Hybrid Tip tool!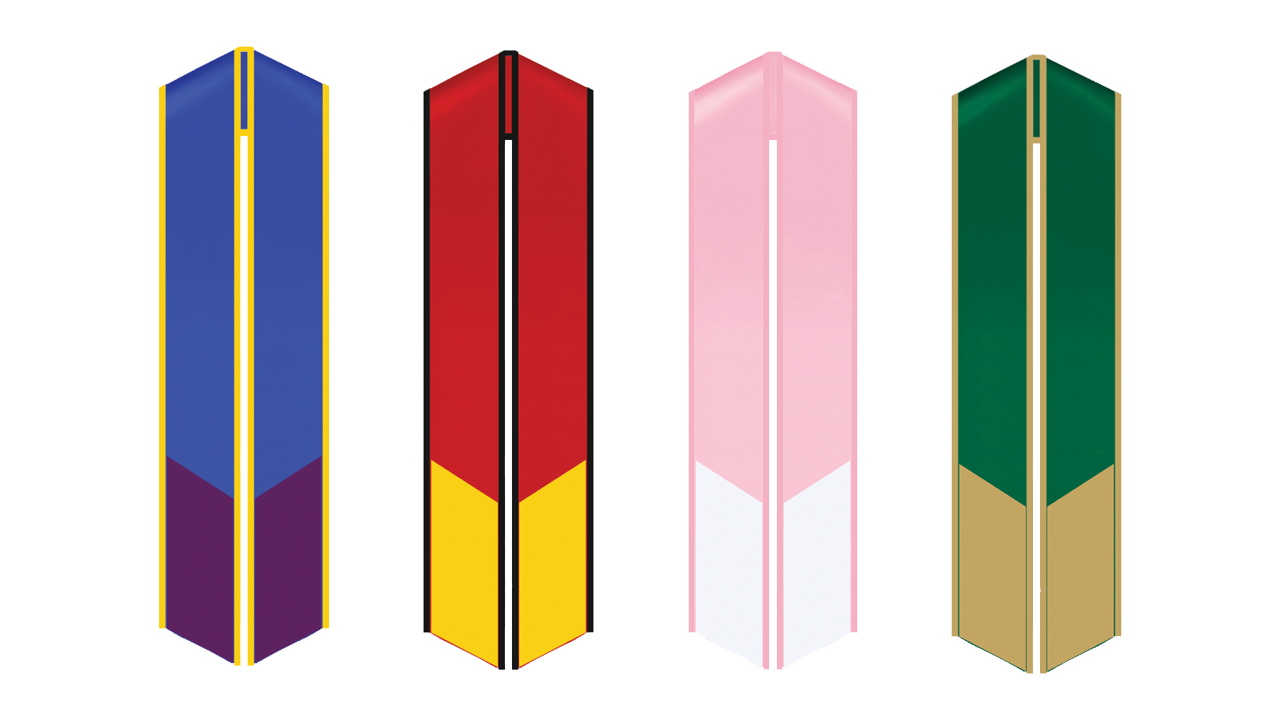 Solid color hybrid tips can be found in the Stole Design App. Simply select the "Satin" stole base and use the "Tip" tool.
New Symbol options!
Want more than your standard school logo? Check out the new symbols available in our logo database. Represent your major, or club, or simply add a meaningful element to your design. Be sure to check back regularly as the database continues to grow!
Our new symbols can be accessed using the 'Logo' tool in the Stole Design App. Select "Choose from our database" to check out all of the options.
That's all for now, but we have plenty more planned updates for Graduation 2022!  Make sure to follow us on our Facebook, Instagram, TikTok, or sign up for our mailing list so you don't miss out on new offerings, exclusive coupons, special offers and sale notifications!
Browse on the go! Want to see all of our current customization options and easily share with friends, family, or advisors?  Check out our digital Stole Catalog! Browse all of our our Flag Stoles, Flag Patches, colors, text options, and more.
If there is a feature or option you would like to see added to our Stole Design App, please let us know!
Interested to learn more about our custom graduation stoles/sashes? Learn more here: