WHAT TYPES OF FILES CAN I UPLOAD TO THE STOLE OR APPAREL DESIGN APP?
The design app with accept the following file formats: .pdf, .png, .ai, .psd, .jpeg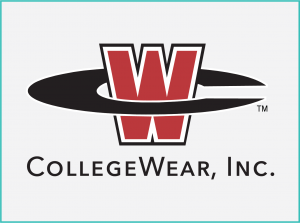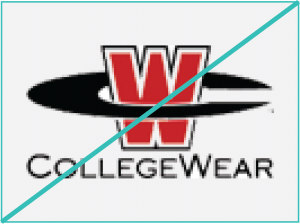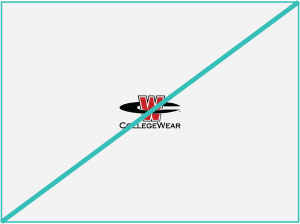 For the best results, files should be as high quality as possible. If possible, art should be in vector format at 300 dpi. Remember, if it looks small or blurry on your monitor, it's definitely too small for us to work with.
I DON'T HAVE A HIGH QUALITY IMAGE, CAN COLLEGEWEAR HELP?
Yes! If you are unable to submit a high quality file, our art department can assist you and convert your artwork to a high quality file. However, please allow 1-2 business days from receipt of artwork for your initial art proof.
I DON'T HAVE A DESIGN, DOES COLLEGEWEAR PROVIDE DESIGN ASSISTANCE?
Yes! Our art department will help you create and revise your designs so that the end product is exactly the way you want it! What type of file are necessary for my art/design?
I HAVE A REVISION FOR MY ART PROOF, WHO DO I CONTACT?
Please reply to the art proof email you received with any questions or revisions you have for your order. Want to see your design in both a green and purple ink version? That's fine, just let us know in one email and we'll send both your way!
Remember to review your art proof on a desktop/laptop computer. Mobile devices such as phones and tablets can distort the image. Colors may display differently on different monitors and are approximated to the best of our ability.
Customers are responsible for verifying all aspects of final artwork including correct spelling, layout and placement of elements within the artwork, and color designation.
After art approval and your order is moved to processing, you have 24 hours to submit any last minute changes or requests. Once production has begun, changes to the order, including artwork, are subject to a reprint fee.
Still have questions? Check out our FAQ page or click 'Live Chat' to get help from one of our team members.