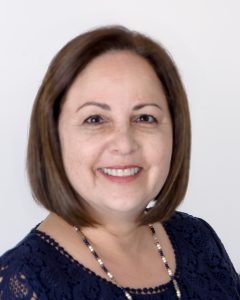 Hello, my name is Liora Kian Gutierrez.  What brings me here is my desire to help
orientation and programming professionals working in Student Affairs.
I recently retired from the University of California, San Diego campus with 38 years of
service.  My last position was that of Assistant Dean of Student Affairs for 28 academic
years.  In that role, I had the opportunity to direct all orientation programs and provided a
large variety of leadership development programs for undergraduates.  I am also a certified
Social Justice trainer.
Although I have retired from the University, I wanted to share my expertise to continue to assist others who are working
professionals in the field of orientation and retention and student leadership.
I have known Jaysond from CollegeWear for over 10 years.  Jaysond was an involved student leader when he was working on his
Undergraduate degree from UC San Diego. I was lucky enough to be one of his mentors.  When Jaysond found out I was retiring,
we decided that together we could help more student affairs professionals with their programs.  
I am overjoyed to have this unique opportunity to work with Jaysond and his amazing team to help you continue to be a success
with your leadership development programs.
In my blog, I will provide a step by step procedures for selecting and training orientation leaders, and setting up orientation
programs.  I have always believed in "paying it forward" and this is an opportunity for me to continue to assist others in our
community.
I would love to hear from you. Please reach out to me with any questions by filling out our contact form and I'll be sure to
respond to you as quickly as I can.