Custom Grad
Stole Sales Programs
Made For Your Group
Are you part of a Department, Greek Life, Student Organization, or a Club looking for a simple solution to handle Custom Graduation Stole orders for your group?
The CollegeWear, Inc. Group Buy Program will help make your group's Custom Grad Stole purchase easier than ever.
How It Works: 3 Easy Steps!
Option 1: Single Product Page
Have you decided on a stole design but want to share it with your group so everyone can order a matching stole? We can set your group up with a Single Product Page so that all stoles ordered are uniform. You can simply share the product page link with your group and everyone will be able to order their custom stole and have it delivered to them directly. 
Great For: Clubs, Student Organizations, Departments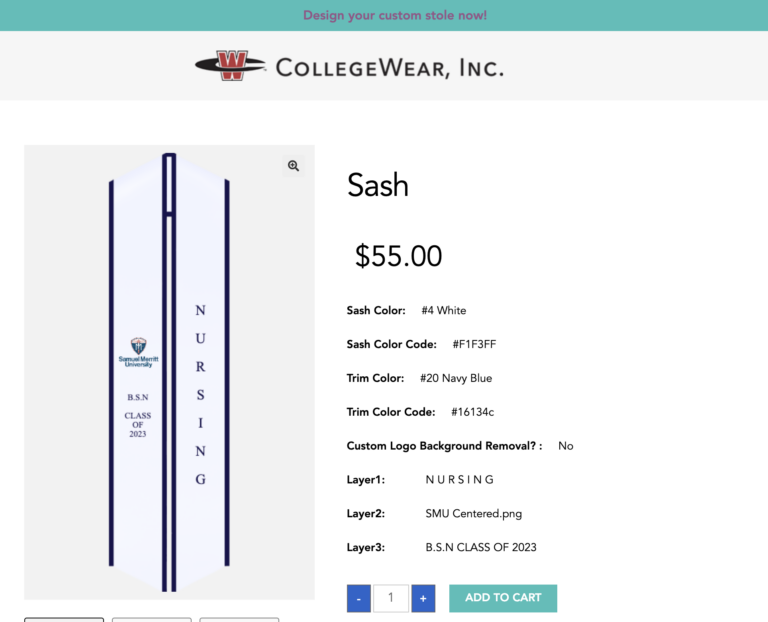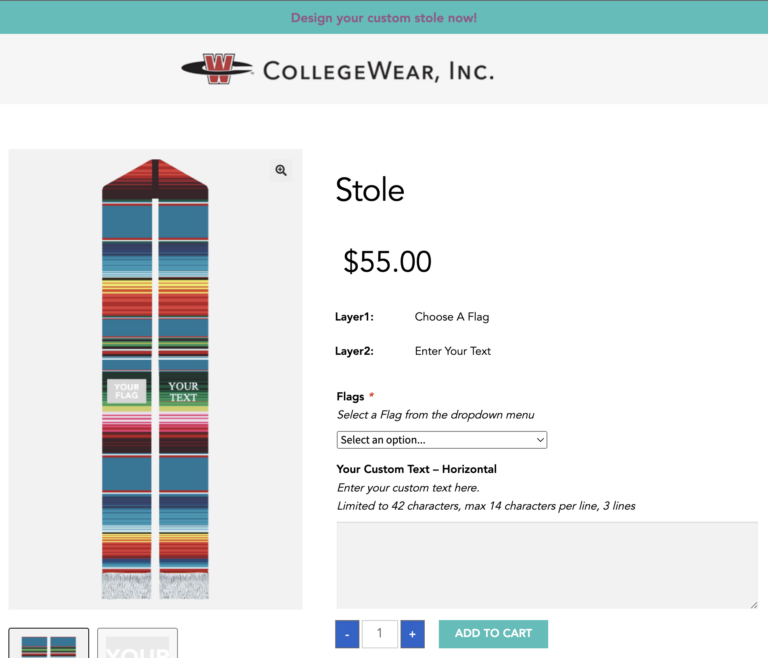 Option 2: Personalized Product Page
Does your club or student organization have officers that want their name and/or title embroidered on their grad stole? Our Personalized Product Pages are an easy way for graduates to get their personalized group stole.
Great For: Student Groups requesting Title, Name, Field of Study, Flags & other limited personalizations
Option 3: Stole Storefront
Looking for a comprehensive solution to house all of your custom stole designs? We can set your group up with a Custom Stole Storefront to feature a variety of stoles to represent your departments, athletics teams, student organizations & greek life. 
Great For: Departments, Multi-Cultural Centers, Larger Student Organizations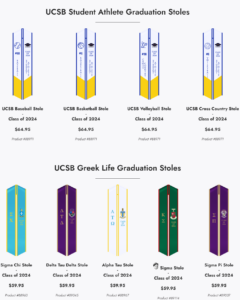 Interested In A Group Buy Option?
Request A Group Buy Option
Ready to elevate your Organization's Grad Experience? Submit a Group Buy Request and we will reach out for next steps within 4 business days.
Why Our Customers ♥ Working With Us