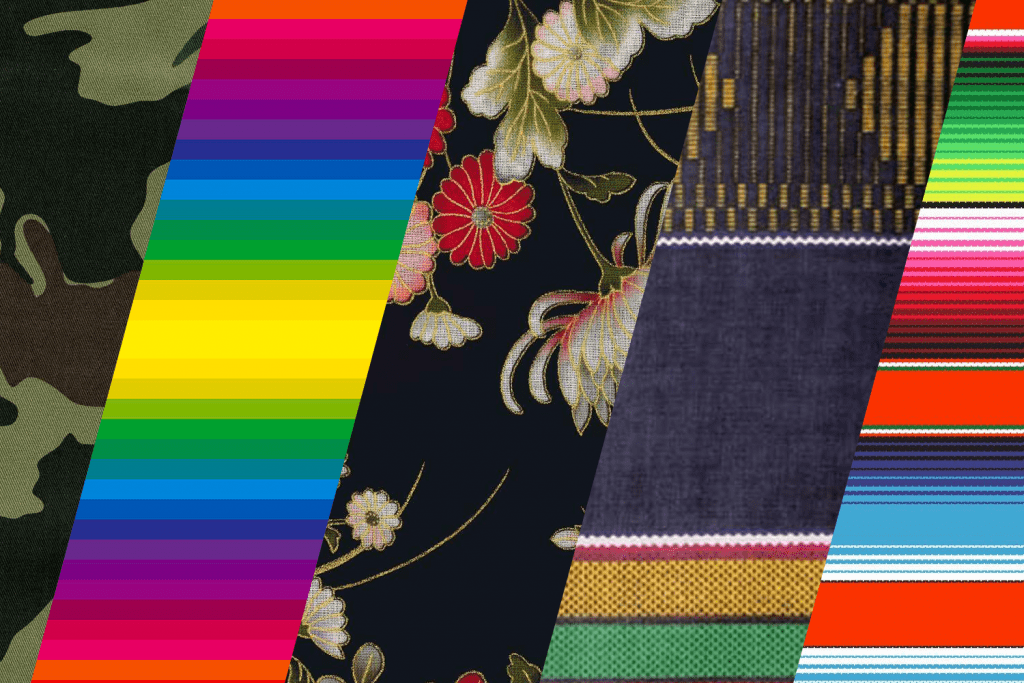 Designing and ordering a graduation stole isn't just for clubs, groups, or departments, you can order one custom designed stole JUST for yourself using the CW, Inc. Graduation Stole Design App!
Here are some ways you can take advantage of our customization options to make a stole designed to be uniquely you, and help you stand out at your graduation ceremony!
And while you're here, also checkout other stole customization tips and tricks you can apply right now!
Being Text Savvy
There is a lot more you can do than simply adding one line of text on your graduation stole! Here are some ways you can maximize text customizations:
Add more text! You aren't just limited to 1-2 text boxes. You can add as many as you want, each with its own fonts, sizes, and orientations!
Depending on the font size, a text box can include multiple lines! We recommend up to 3 lines of text to keep the text readable.
You can move where the text goes by simply dragging the text around each stole panel. We recommend keeping all text somewhere between the center and the tip of the stole for maximum visibility (Long hair can get in the way of the design!)
You can move the text to a different side of the stole by clicking on the text and selecting the left, right, or even neck tabs!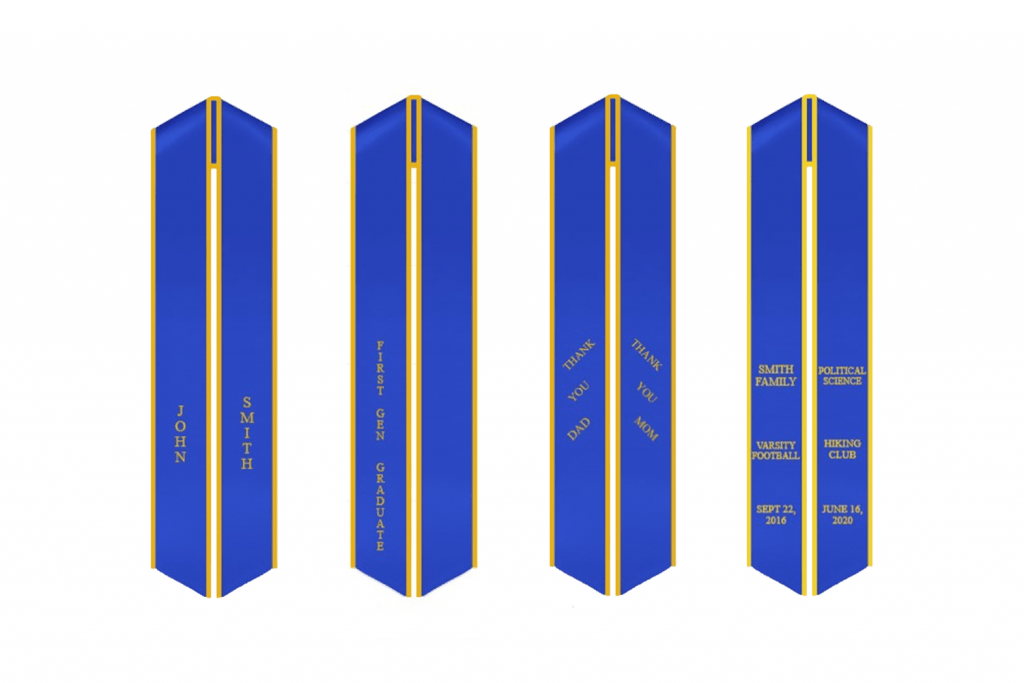 Don't limit yourself to "Class of 2024," here are some ideas for personalized text!
Your name or family name
Your major
A small quote/life motto (ex. "Take the Risk," "Dream Big," "Live Your Life," etc.)
Accomplishments (ex. "First Gen Grad," "Chancellor's Award," "2020 Basketball MVP", etc.)
And many more!
Adding or Requesting an Embroidered Flag
If you want to represent your cultural heritage or even display where you have studied abroad, embroidered flags are a great way to showcase such on your graduation stole.
You can even add multiple flags and place them anywhere on the stole, whether it is to represent your multicultural identity or simply show some of the places you have traveled to during your college career!

We have over 50+ flags available. And the best part? We are adding new flags on a weekly basis! Don't see a flag you want? Contact us and we will add it!
Using Your Own Logos
Don't see your logo in our logo database on the design app? You can upload your own logos to be embroidered on the stole instead! Here are a few things to consider when choosing custom logos:
Make sure the image you are uploading is clear and has a transparent background. Remember, images ≠ logos!
You can upload a JPG, PNG, or GIF to preview the logo on the design app.
When placing your order, if you have the original AI, EPS, SVG, TIFF, PSD, or DST file of your logo, please contact us. This ensures that your logo can easily be embroidered onto the stole!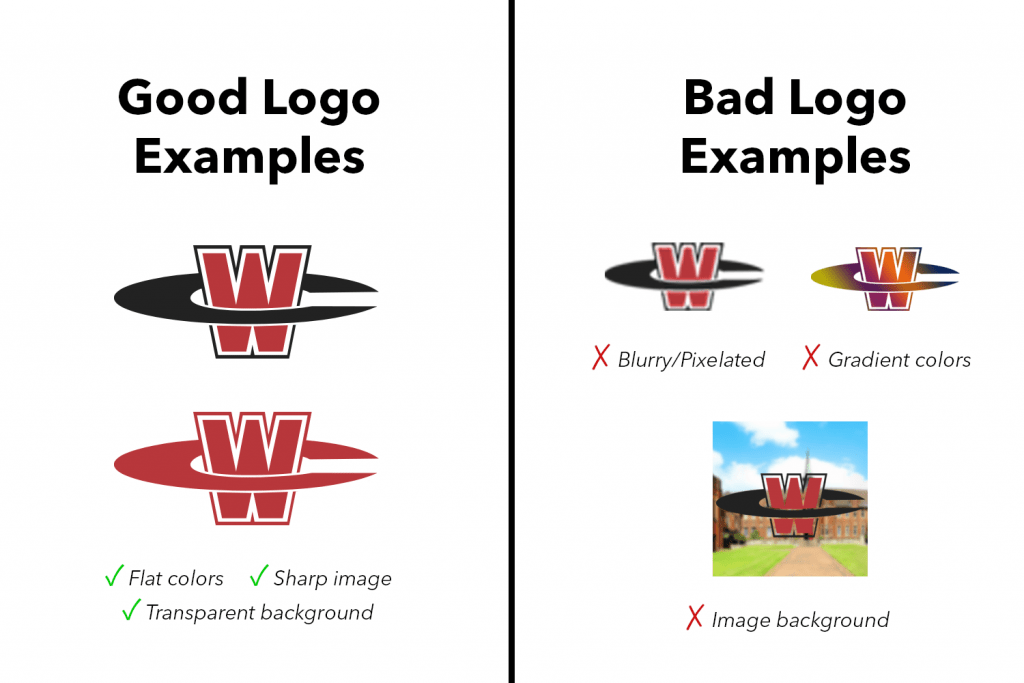 If you don't see your school's logo in the design app, feel free to upload the logo yourself, and we will confirm the required licensing to reproduce it. Note that some official school logos can only be reproduced in approved school colors (meaning no bright green for a UC San Diego logo!). This is to ensure the design meets your school's guidelines.
Here are some other logos you can add to personalize your graduation stole:
Clubs/organizations logos
Major/department logos
Identity-based logos (ex. Gender, disability, sexual orientation, etc.)
Logos as decoration (ex. Music notes, hearts, stars, etc.)
Self-branding logos
Celebrate Your Identity with Custom Tips and Trims
You may be aware of our hybrid custom stoles – which allows you to have a different stole tip –  but what you may not know is that you can also have custom trims around the length of the stole!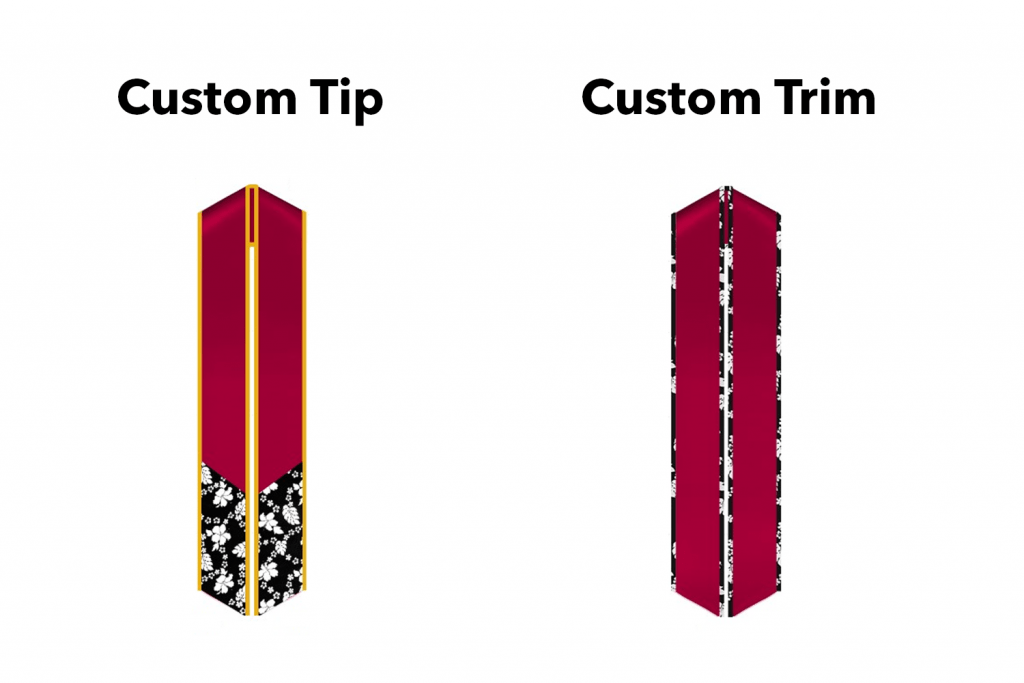 "Should I use a custom trim or trip?"
If you want a more subtle way to represent your identity without taking up too much space, try using a custom trim! They border along the entire stole and still allow plenty of room for text, logos, and flag patches everywhere else.
If you want it to be more noticeable, try using a custom tip! They take up the lower 1/4th of the entire stole, making them more visible than a trim. While text, logos, and patches can still be placed on top of the tip, we recommend avoiding overlap due to the intricacy of the patterns.
And yes, you can have both a custom trim AND a tip! Though, we recommend you use a trim and tip combination that are either the same or compliment each other well.
Here are some of the trims and tips we offer: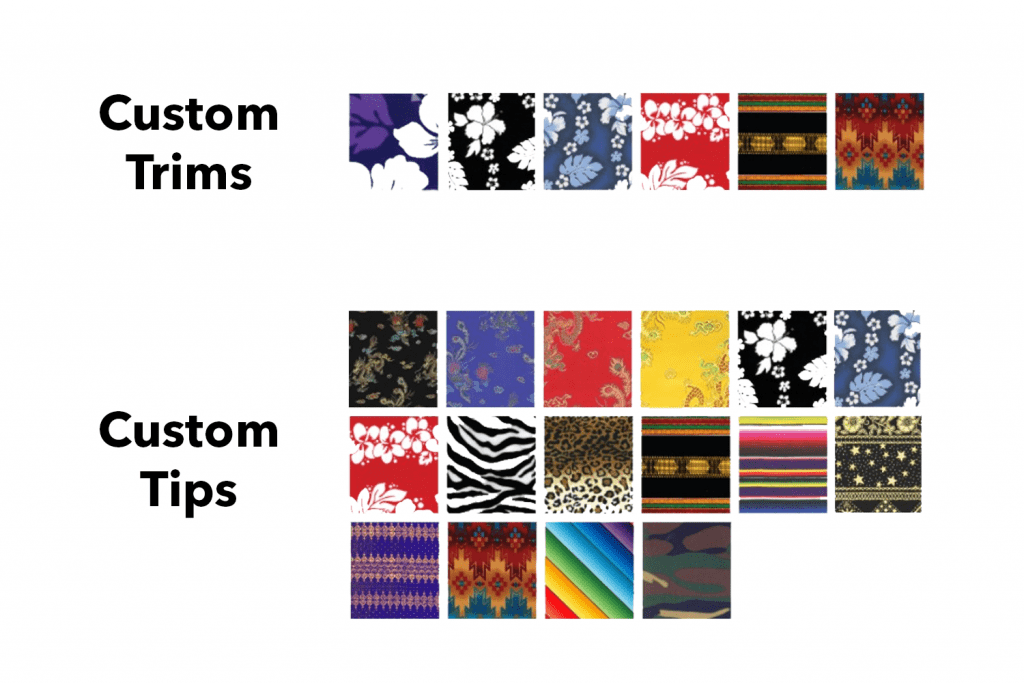 Custom Trims (left to right): Asian-Pacific (Purple), Asian-Pacific (Black), Asian-Pacific (Blue), Asian-Pacific (Red), Kente, Native American
Custom Tips (left to right, top to bottom): Asian (Black), Asian (Blue), Asian (Red), Asian (Yellow), Asian-Pacific (Black), Asian-Pacific (Blue), Asian-Pacific (Red), Zebra, Leopard, Serape, Celestial Blue, Velvet Blue, Native American, Rainbow Flag, Camouflage
Are you ready to make a stole just for you? Start designing today! Place your order soon to receive it just in time for graduation season!
Share your stole designs by tagging us @CollegeWearInc or using the hashtag #CollegeWearInc on social media! We would love to see what kinds of stoles you design and how you represent on graduation day!
Interested to learn more about stoles? Learn more here: