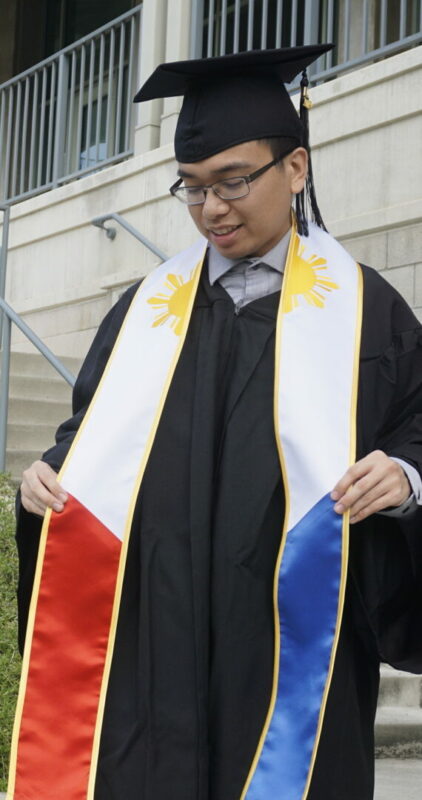 Filipino Graduation Stole
Customize Your Stole Or Sash​
Celebrate your achievement with a Filipino Graduation Stole or Sash from CollegeWear, Inc! Your Filipino stole or sash for graduation is a great way to capture memories on a keepsake that will last a lifetime. Create your personalized Filipino flag stole with us today!
Product Features:
Made from high quality satin
Custom embroidery
Precisely cut to lay flat
Satisfaction guarantee
Group and bulk discounts available
Rush production and delivery available
Want to learn more about your customization options? Visit our stole catalog!
Product Base: Flag Stole
Material: 100% Satin
Length: 40in (101.6cm)
Left Panel Width: 4.5in (11.4cm)
Right Panel Width: 4.5in (11.4cm)
Weight: 0.3lbs (4.8oz)
Customizations: Text, Logo, Custom Logo, Greek Text, Greek Crest, Flag Patch
Please Note: Due to the embroidery process, the final product may differ from the preview on the Stole App and website.
Washing Instructions: Hand wash in cold water. Do not machine wash or dry.
Ironing Instructions: Iron on low heat. Do not press iron directly onto stole.
Create your Filipino Graduation Stole or Sash
Need help designing a stole?
Stuck trying to figure out what to make, or need a bit of inspiration?
Learn More About Our Filipino Graduation Stoles or Sash​
What you need to know about stoles before graduation.