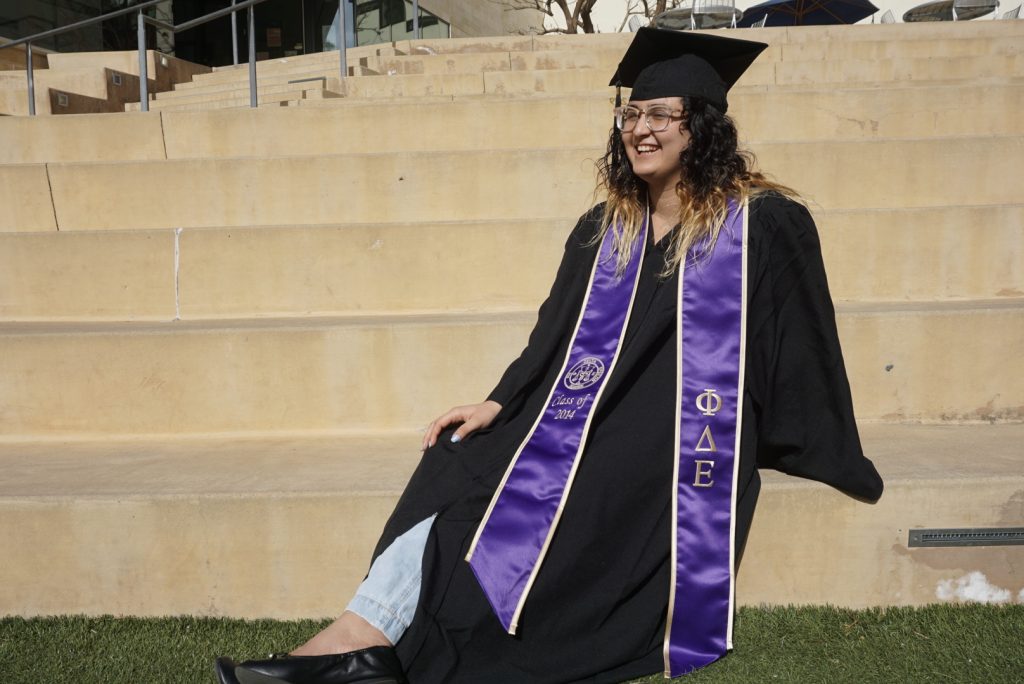 Calling all fraternities and sororities! With your graduation season approaching, don't wait out on getting your custom graduation stoles and sashes! Follow our simple guide in ordering graduation stoles for your Greek organization just in time for your graduation photoshoots and ceremonies.
Step 1: Create A Timeline
Custom stole orders take roughly 2-3 weeks for us to manufacture and ship – sometimes more depending on when you order in the year. Not only that, but chances are your fellow members are also going to want time to schedule both individual and group photoshoots with these custom stoles, and you want to ultimately have them all done before your graduation ceremony.
That's why it's important to create a timeline as soon as possible! Plan out when you need various information, such as how many members want a stole, when you plan on taking photoshoots, and of course, when graduation day is. This way, you can keep track of mini deadlines and make sure you get your order done in time!
Step 2: Know Your Quantity
Make sure you know just how many graduation stoles you are going to need. Not every graduating senior in your Greek life organization may want a custom stole, so it is important to gather interest within your fraternity or sorority first. That way, you can have a headcount for how many stoles you will need.
Knowing your quantity beforehand is also super helpful for being able to budget your funds, and whether or not you may require your organization members to pitch in for their own stole.
Step 3: Design Your Stole
Once you are ready, head on over to our Stole Design App to get started on making your custom Greek graduation stole! Take advantage of our many tools to help you design your fraternity or sorority's ideal graduation stole, from adding logos, text, and more! This might be the longest part of the process, so don't be afraid to get input from your fellow Greek members, or even have our experienced staff help you with your design!
Don't see your organization's Greek crest or your college logo in our databases? Contact us and we can help you out!
BONUS TIP: Did you know that we are CLC Certified? That means we have access to licenses for Greek logos organization from around the country! Even if you don't see your logo in our database, we can take care of getting permission and approval to produce your logo at no extra cost!
Need some suggestions for stole designs? Or have any questions about the tool itself? Check out these articles:
Step 4: Place Your Order!
Once you have finished your design, reviewed it, and gotten approval to purchase, all that's left is to add your stoles to your cart and order! CollegeWear, Inc. supports ordering through either credit card or purchase orders, and any bulk order discounts will automatically apply.
Ready to order a custom graduation greek stole/sash now? Click here to get started! Place your order soon to receive it just in time for graduation season!
Don't forget to share your stole designs by tagging us @CollegeWearInc or using the hashtag #CollegeWearInc on social media! We would love to see what kinds of stoles you design and how you represent on graduation day!
Interested to learn more about stoles? Learn more here: